a-z of sport:
Yoga
Yoga is an ancient form of exercise that focuses on strength, flexibility and breathing to boost physical and mental wellbeing.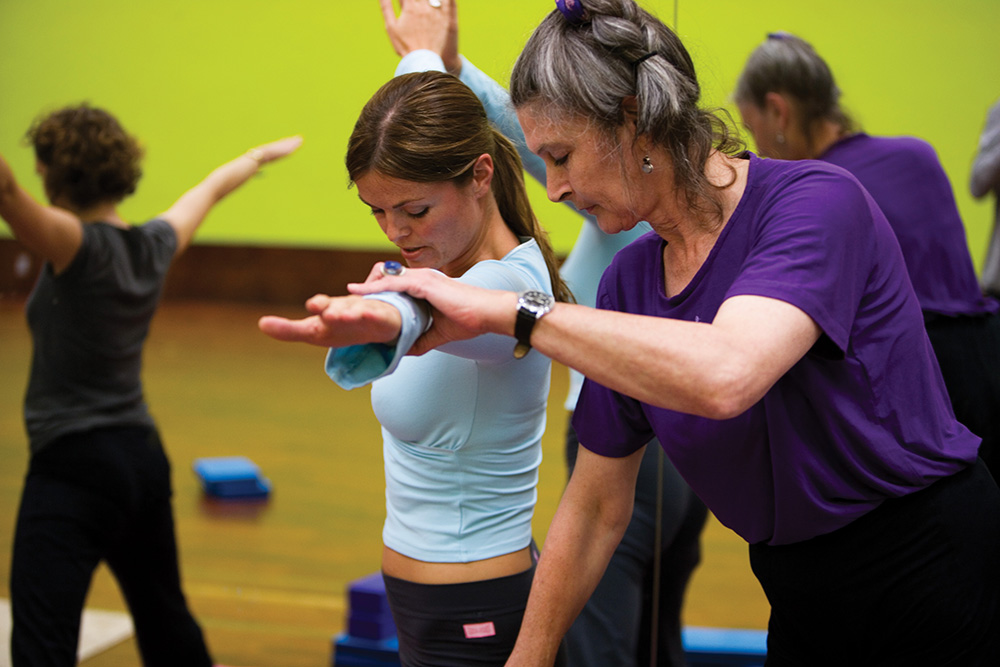 The main components of yoga are postures (a series of movements designed to increase strength and flexibility) and breathing. The practice originated in India about 5,000 years ago, and has been adapted in other countries in a variety of ways. Yoga is now commonplace in leisure centres, health clubs, schools, hospitals and surgeries.#
Yoga is not just good for your body, it is good for your mind too. The different variations of yoga mean that it truly is an activity for all ages and abilities. Through a variety of different stretches and postures, yoga develops strength, flexibility and physical and mental flexibility. Whether you are trying to relax after work or trying to increae your fitness and flexibility, there is a type of yoga out there for you.
The British Wheel of Yoga is the National Governing Body for yoga in England, their website has information and advice on how you can get stared and find a class that works for you.
Margaret Murray
South West Regional Officer