a-z of sport:
Wheelchair Rugby
Wheelchair Rugby (originally murderball) is a team sport for athletes with a disability. It is practiced in over twenty-five countries around the world and is a summer Paralympic sport.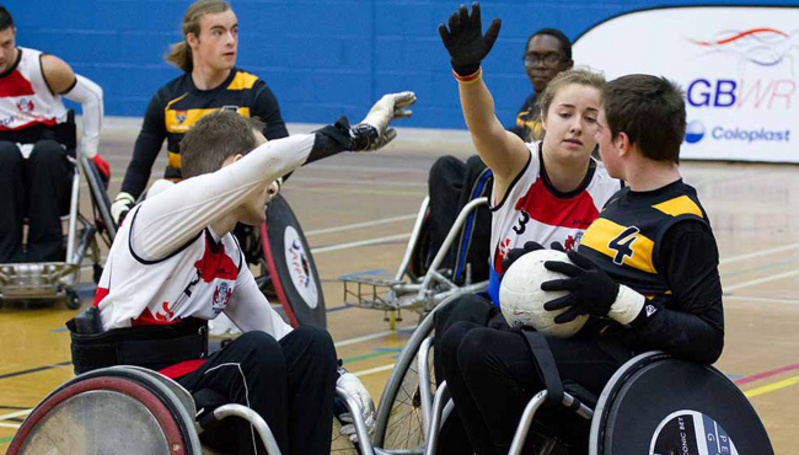 As one of the only full-contact disability sports, it is little wonder wheelchair rugby was one of the biggest hits of the London 2012 Paralympic Games. The sport is open to both men and women, and is one of the only games which allows them to compete on the same team. The game is played on a basketball court, with boundary lines, a centre line, centre circle and two key areas. Two cones at each end of the court mark out a goal area, and a goal is scored when a player carries a ball across the line.
Games are played in four eight-minute quarters and each team has 40 seconds to score a goal before the ball gets turned over. Chair-to-chair contact is allowed, but person-to-chair and person-to-person contact is not. Teams are made of up to 12 players, with four on court at any one time. Each person has a vital role to play, which is ensured by using a classification system based on muscle function and strength. Classes range from 0.5 to 3.5, and the team of four players must total eight points or less during play.
The Great British Wheelchair Rugby is the National Governing Body for the game. They have information on how you can find a club and get started.
Wesport works closely with National Governing Bodies to support the development of Wheelchair Rugby across the West of England.
Paul Arnold
Regional Development Officer