a-z of sport:
Fencing
Fencing is a sport in which two competitors fight using 'Rapier-style' swords, winning points by making contact with their opponent whilst avoiding being hit themselves.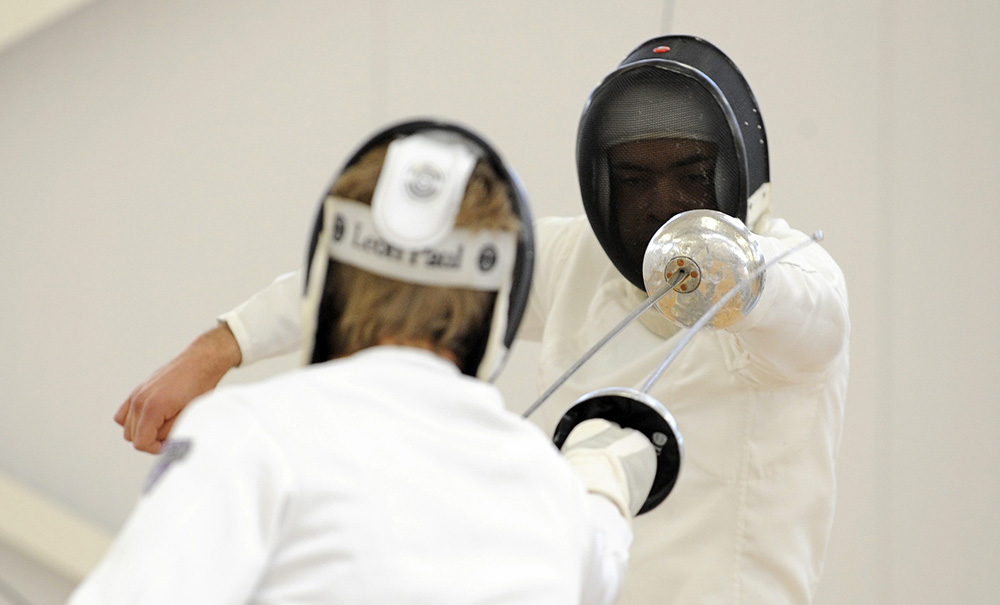 Fencing is a fun, exciting sport; simple and cheap to start and keeps both your body and brain active! With 3 different weapons and a range of fun activities using foam and plastic swords, there is something for everyone and every age. Get yourself along to your local club as many of them will let you hire or borrow the equipment needed.
The modern Olympic sport requires fencers to be of the fittest of athletes and have levels of skills which require many hours of dedicated training. There are three types of fencing - epee, foils and sabre. In all three types of fencing weapons are wired electronically to record when a hit is scored.
Fencing for those in wheelchairs is a major sport in disabled competitions and Britain has won many medals at fencing in the Paralympic Games. Certain disabilities prove to be of little disadvantage at fencing and those who are unable to compete in other sports find that they can compete on equal terms with able bodied fencers. The British Disabled Fencing Association has more information on how you can get started! 
Wesport works alongside England Fencing to improve and create sporting opportunities across the West of England.