a-z of sport:
Bowls
Bowls or lawn bowls is a sport in which the objective is to roll the bowls as close as possible to a small white ball called the 'jack'.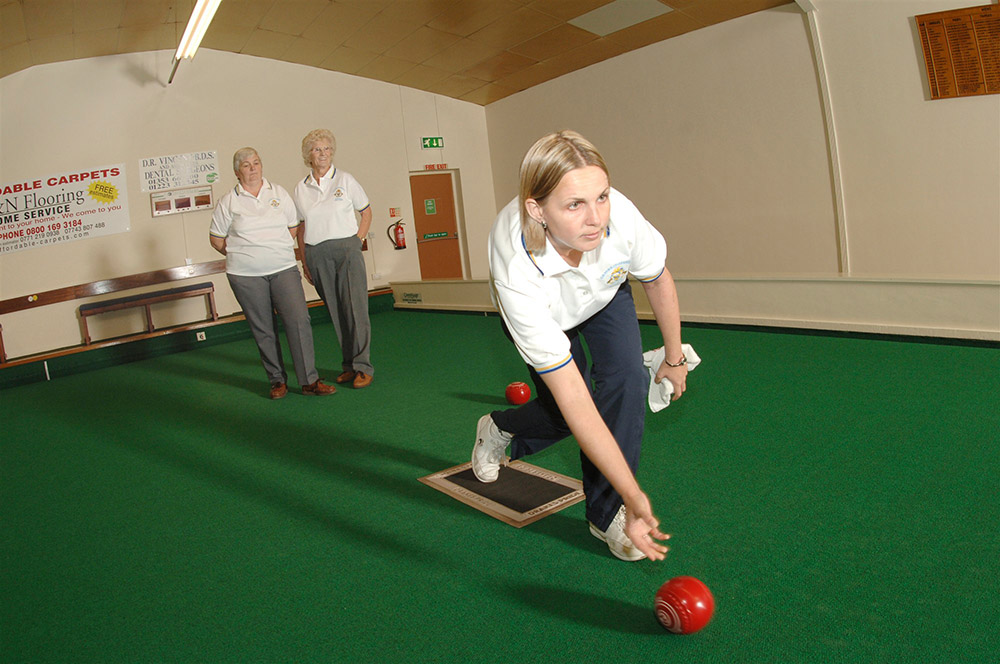 Played outdoors on a flat square of grass, or indoors on an artificial surface, bowls can be played by all ages. Bowls truly is the sport for all - all ages, all sexes and all abilities!
There are four different formats of the game of bowls that are recognised – flat green outdoor, flat green indoor, crown green and short mat – so there are plenty of opportunities for you to give it a go. Bowls is also a relatively cheap game compared to other sports, whether you choose to join an indoor or outdoor club, or 'pay and play' at your local park.
It's a game you can enjoy at any age, and with no experience - all clubs will encourage anyone wanting to learn or develop their skills. You can also can play all year round - indoor bowls in the winter and out on the greens in the summer.
Bowls England is the National Governing Body of Bowls in the UK, on their website they have plenty of information on how you can get started and find your nearest bowls club.  
John Hughes
Club and County Support Advisor