Jobs
Our Jobs page will advertise opportunities to join the Wesport team as well as advertising current vacancies within the sector. If you would like us to advertise a job please get in touch via the speak to us section on this page. 
Wesport Project Officer (Workforce)
We are seeking an exceptional, dynamic individual to join our team. This role is an exciting opportunity to make a difference within the health and sport & physical activity sectors across the West of England.
This is a new fixed term (12 month) role with a key focus on supporting all elements of workforce training to embed physical activity across a variety of projects within Wesport.
Closing date: 12 noon on Tuesday 30th August 2022
Salary: £23,404 - £25,602 per annum
Contract: Full time (37 hours per week) 12 month contract
More information and the full Job Advert
Job Description and Person Specification

Opportunities within the sector
Football Development Officer (Facilities & Investment)
Gloucestershire FA are looking for someone who is passionate about grassroots football facilities, can help club volunteers to shape their ideas and be in a position to apply for funding to improve their facilities and sustain their clubs.
Closing date: Friday 26th August
Salary: £21,500
Contract: Fixed term, full-time
For more information including the job description click here.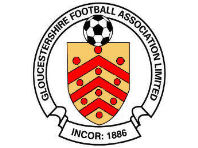 3 x Expert Lived Experience Independent Co-Chair (Job Share) & 3 Professionally Experienced Independent Co-Chair (Job Share)
Changing Futures are looking to recruit independent chairs for the Programme Board, the Creative Solutions Board (CSB), and the Changing Futures Collaborative. Each of these 3 roles will be job share roles - one member of the job share will have substantial management and leadership experience with the other having substantial lived experience of the issues that affect people facing Multiple Disadvantage.
Closing date: 15th August
Salary: £3000 per year
For more information including the job description and how to apply click here.
Useful links for careers in sport
The websites below advertise job vacancies from a range of organisations.