a-z of sport:
Modern Pentathlon
Modern pentathlon is a multi-discipline sport. It is the only sport created by the founder of the modern Olympics specifically for its inclusion in the Games.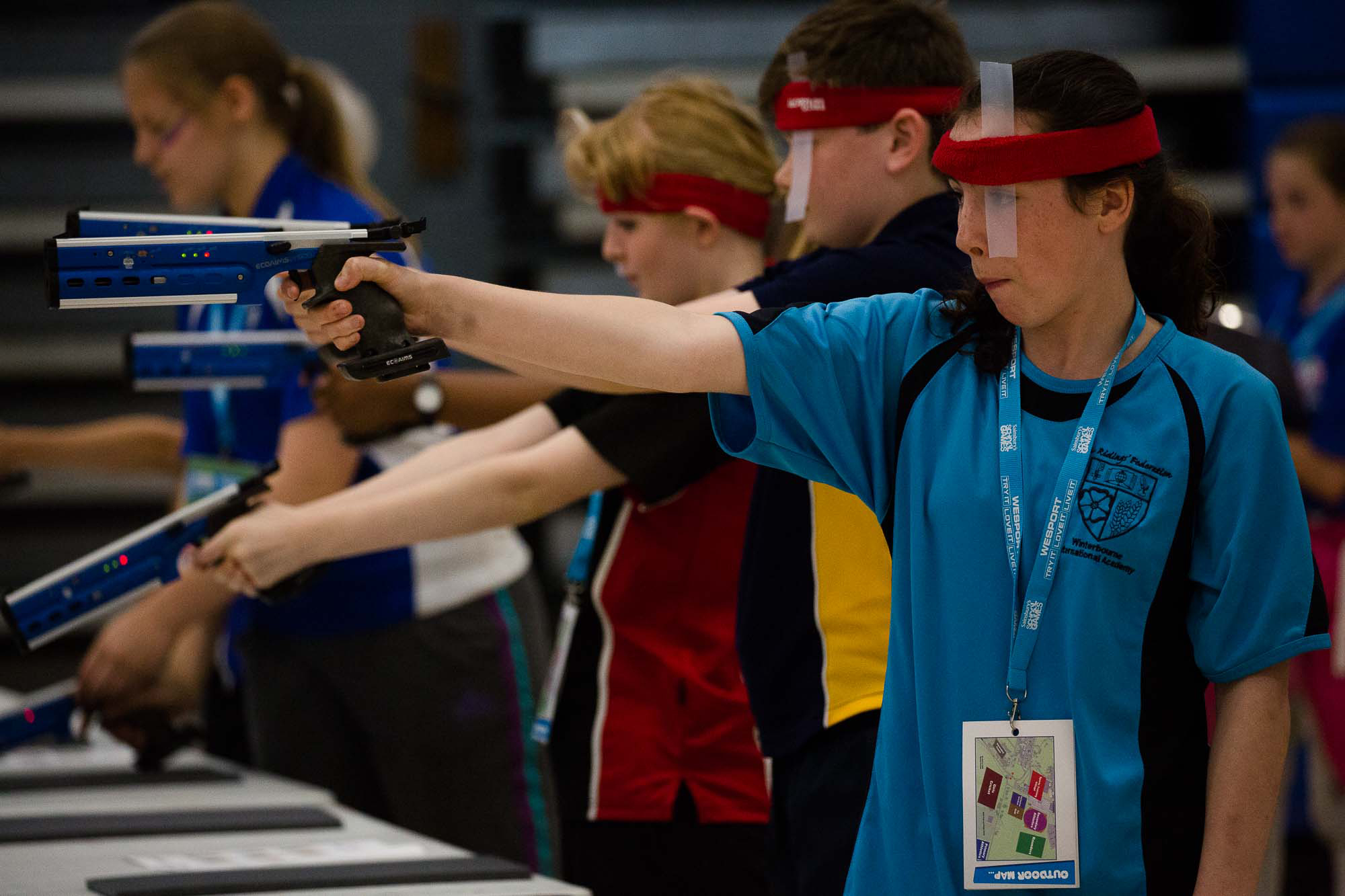 A day of modern pentathlon begins with fencing, followed by a 200m swim. After that, athletes compete in a show jumping round with a horse selected at random, you never ride your own horse. The finale is a combined run-and-shoot similar to the winter sport of biathlon, in which athletes must run a short course intertwined with a shooting station.
Modern pentathlon is a sport that welcomes people of all backgrounds and abilities. It offers the chance to swim, ride a horse, run and shoot! Although the sport looks expensive, the equipment is readily available at clubs, so you do not have to own it all.
Wesport works closely with Pentathlon GB to develop sporting opportunities in the West of England, visit their club finding for more information on how you can get started and find a club near you!