a-z of sport:
Walking
Walking is the easiest, most accessible, cost effective, and enjoyable way for most people to increase their physical activity.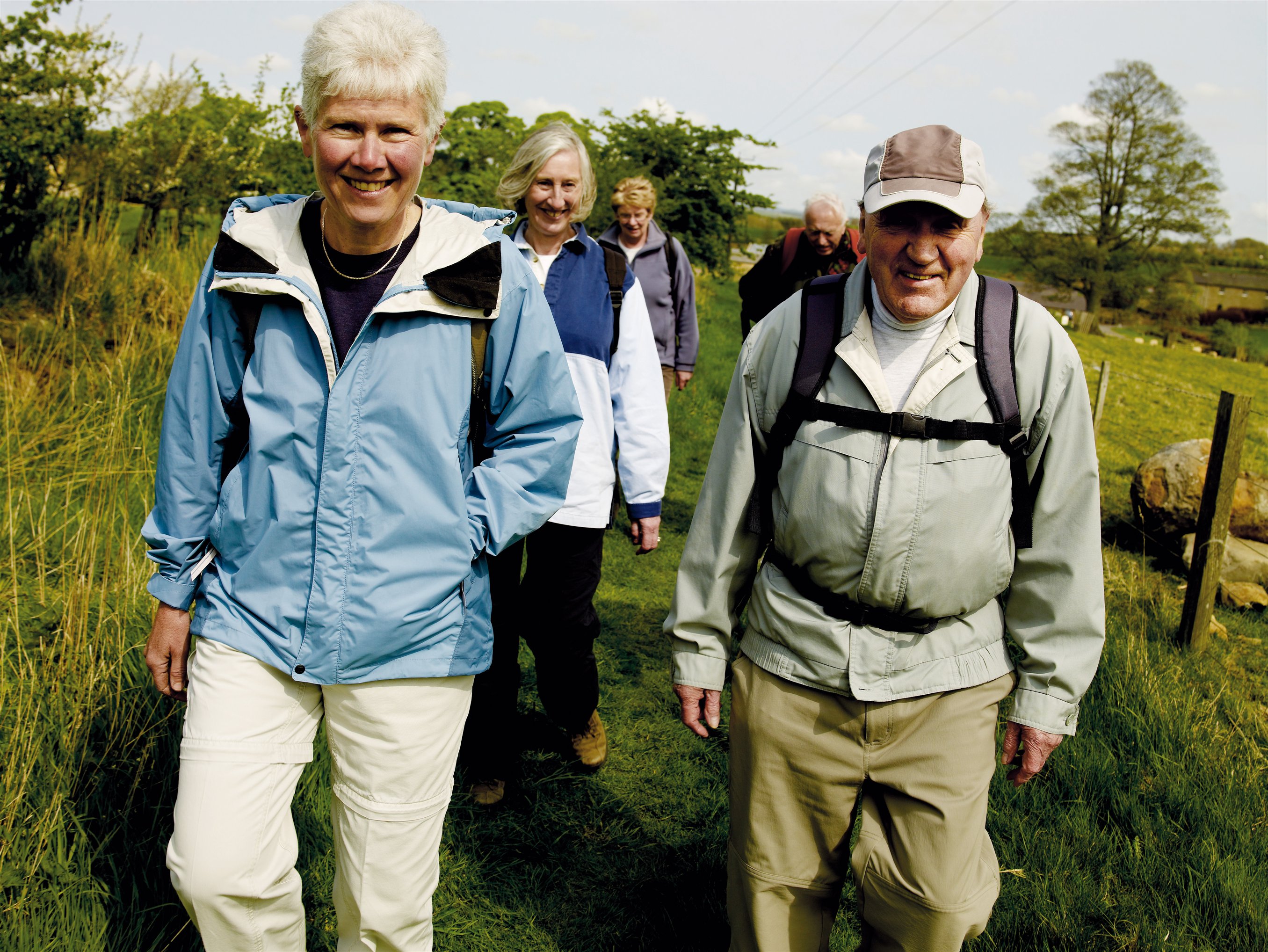 The great thing about walking is that you can do it anywhere! There are many footpaths, parks and country parks to explore. Most of us walk a little bit every day, but most of us would benefit from walking more. Whether it's for leisure, to work up a sweat or in competition, you can find a type of walking that suits your ability and fits into your schedule.
Urban Walking: Ditch the car and walk - it's that simple!
Walking Groups: Don't want to walk alone? Joining a walking group is not only social, it can also help motivate you to keep going.
Rambling and Hiking: If you enjoy the great outdoors, there is no better way of experiencing the countryside than at your own pace through hiking or rambling.
Nordic Walking: Nordic Walking can be seen as taking your nature walk to the next level, using poles to work the upper body and push the legs a little harder than they would be otherwise.
Race Walking: it's a progression of steps where the feet make contact with the ground constantly. At least one foot must always be on the ground at any time. In running, the feet move at a much faster pace and feet are allowed to both be off the ground at the same time.
Walking is an activity that can be enjoyed by everyone, regardless of your fitness level or age. It is the easiest way to add some physical activity to your day. Go out during your lunch break or use the stairs instead of the lift- walking is free, so give it a go!
The Ramblers provides lots of information on groups to join and the best walking paths near you.
Ramblers Wellbeing Walks are England's largest network of health walks with over 150 active schemes, helping people across the country lead a more active lifestyle. The Ramblers Wellbeing Walks Website offers support to help you to get active and stay active.