a-z of sport:
Sailing & Windsurfing
Sailing and windsurfing are two great sports for getting you active and outside in the fresh air.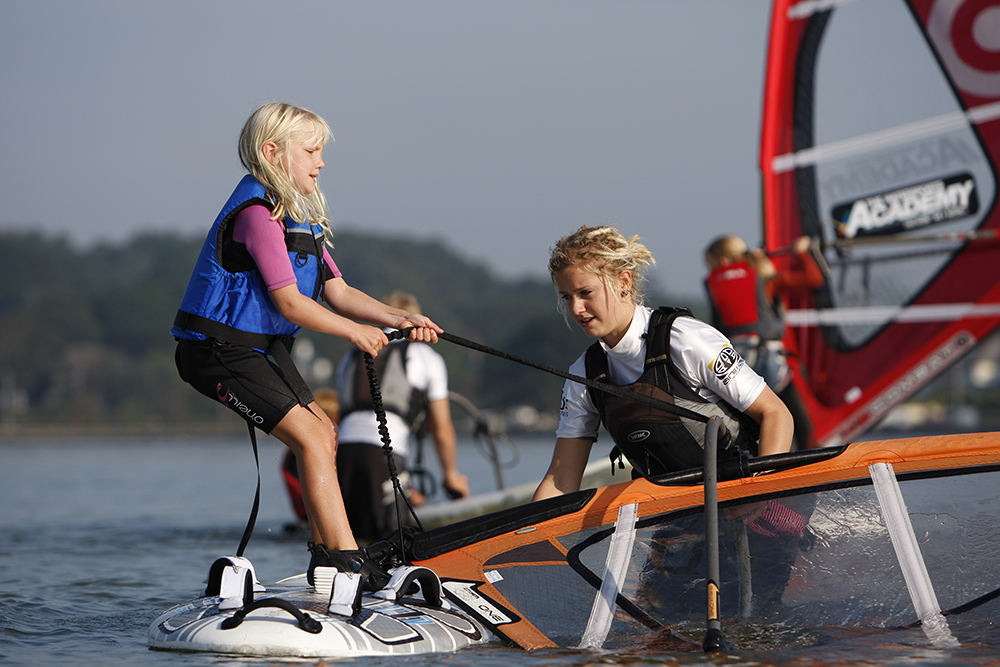 Once you've learnt the basics, you can actively explore your local stretch of water then join a sailing club full of like-minded people to go off cruising or racing. No matter what your age or experience, there is a course for you.
The Royal Yachting Association (RYA) is the national governing body for all forms of boating, including dingy & yacht racing, motor and sail cruising, RIBs, powerboat racing, windsurfing, inland cruising & narrowboats.
Sailing and Windsurfing are both fantastic ways to get outside into the fresh air and escape from your day-to-day worries and concerns. All ages and abilities can have a go, there are also many opportunities for people with disabilities to get afloat in all types of boats.
Sailability is the RYA's national programme to support and encourage people with disabilities to take up sailing and windsurfing.
Wesport works alongside The Royal Yachting Association to develop opportunities in the West of England, visit their club finder for more information on how you can get started!
Tony Wood
Regional Development Officer