a-z of sport:
Athletics
The range of disciplines across the track, field, road and off-road provides an incredible diversity of events for different people with different skills and abilities.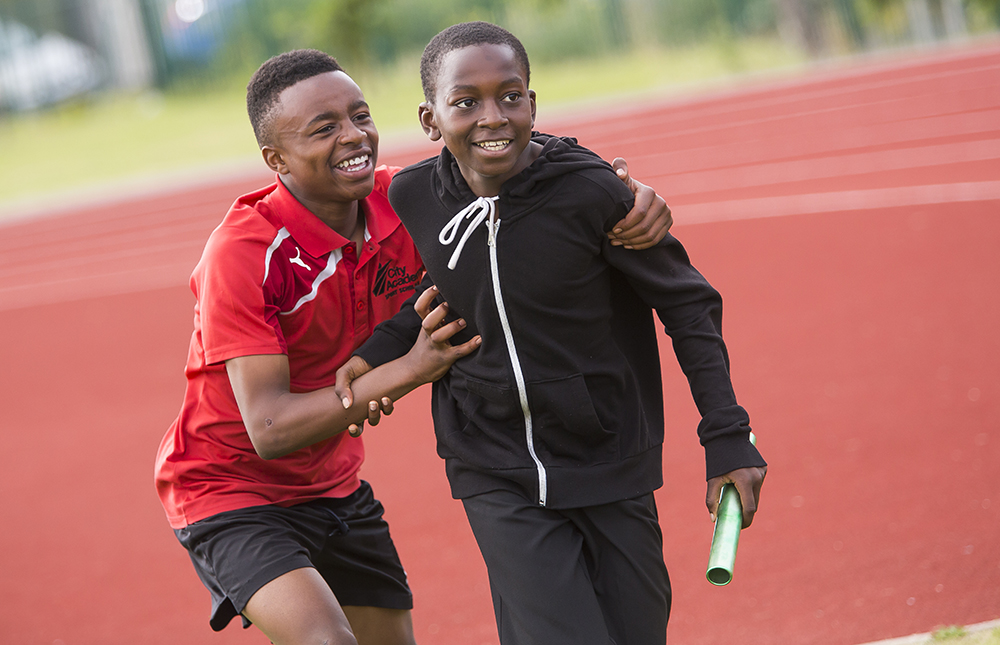 Athletics can be about fitness and participation but the range of age groups, events, competitions and clubs means that athletics really is a truly inclusive sport. Athletics is for inclusive; the different disciplines suite different body shapes and sizes. Running, throwing and jumping is for everyone, as long as there is space for a race, you can practice athletics.
If you are looking to work up a sweat, athletics is an activity for you as every discipline requires muscles, strength and fitness. It is a great way to get fit and healthy.
There are various impairment categories in athletics, making the activities widely accessible. Disabled athletes wanting to take part in athletics can register online for support to find a local club and coach. 
England Athletics is the National Governing Body for Athletics, their website has useful links, information on how you can get started and find your local club.