a-z of sport:
Archery
Archery is the age-old art of propelling an arrow towards a target with unerring accuracy. As a competitive sport or just a recreational activity, it's very popular all across Britain.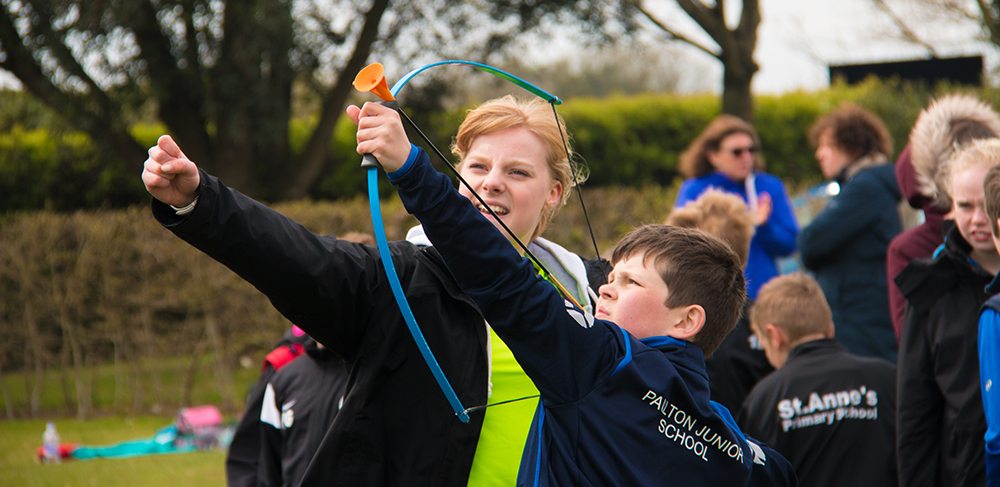 The sport can be played outdoors and indoors which means it is a great sport to be played all year round. It is also a very low impact sport, meaning anyone can take part whatever your fitness level. Many clubs provide basic equipment for hire or, on occasion, for free. Mastering the art of archery takes upper-body and core strength. It also helps improve cardiovascular fitness.
Archery offers many opportunities across age ranges and abilities. It is a very social sport and provides the opportunity to join a club, shoot in a social setting and participate, should you want, in friendly club and inter-club competitions (indoor in winter, outdoor in summer).
Archery doesn't require a lot of mobility making it accessible to a huge range of people. It is, however, a good workout and is very social. It helps you build muscle endurance and flexibility, develop hand-eye co-ordination and body strength. Whether you're visually impaired, in a wheelchair or have another learning or physical disabilities, clubs around the UK have facilities to cater for you making archery a truly inclusive sport.
The National Governing Body for Archery is Archery GB, their website is full of information on how you can get started and find your local club.