a-z of sport:
Rounders
Rounders is a striking and fielding team game, where points known as 'Rounders' are scored by a player hitting a ball and then completing a circuit of the track.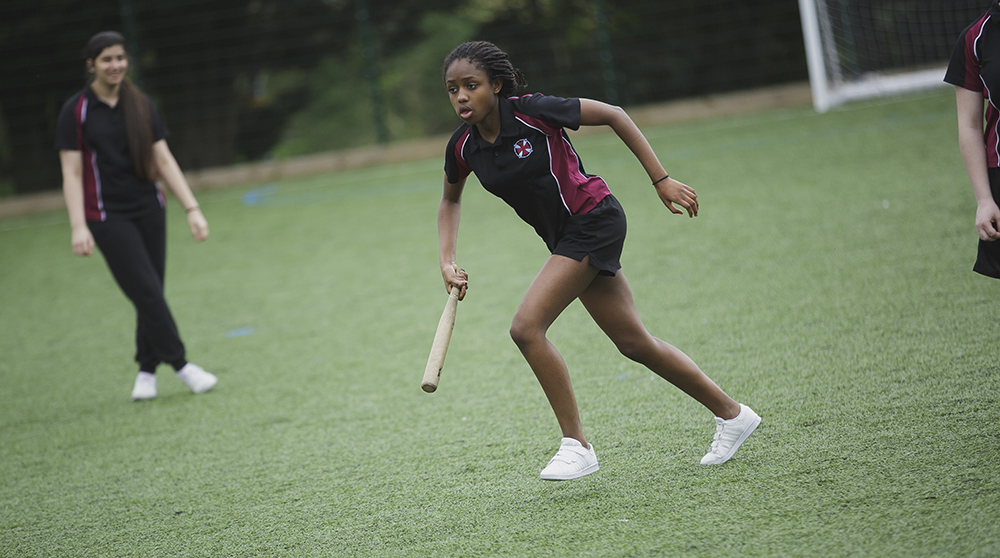 Rounders can be played by both sexes, at any age, at varying levels of ability, as a competitive match or a recreational activity. Rounders is for everyone; adult teams can be made up of friends, work colleagues, players from other sports looking for a summer game and young people who want to continue playing Rounders after leaving school. The initial appeal is that Rounders is fun to play, and doesn't involve buying a lot of very expensive equipment.
Rounders is a fantastic way from adults and kids to keep in shape, get active and have a great time! It is also a fun way to develop communication skills and socialise. The popularity of rounders is increasing rapidly; across England and Wales there are over 40+ adult teams that play and train regularly.
Rounders is a sport that can be easily adapted to make it accessible and inclusive to all. Rounders England have developed a wheelchair version, equally as fast paced and exciting as the traditional game.
Visit Rounders England for more information about the sport and how to find a team near you.