Insight and Data
If we are to succeed in creating sporting habits for life we need evidence, insight and understanding. There are many tools available for partners providing raw data about their local communities, what's happening and what are their needs. But having true insight into a topic or chosen audience, is to use that data, gather information from best practice and research, and understand the local strategic and delivery landscape. You can therefore develop an understanding about that topic/audience, produce recommendations based on the evidence, and identify the most appropriate partner or partnerships to deliver to achieve the objectives.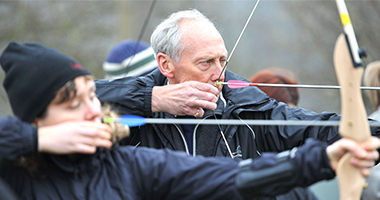 If you need help understanding data and developing insight to help you access funding, or ensuring your project is targeting the right people in the right location, effectively monitor and evaluate your project, then Wesport can help! Please get in touch for more info. 
why is insight important?
These are just some example of where you can and should be using insight.
Without insight, how do you know you are investing in the right area, audience, sport or physical activity?
How can you evidence within your funding application what 'the need' for your project is?
Without an understanding of an audience needs/interests, how do you know if you are delivering the right thing and delivering the programme effectively?
It is not necessary to reinvent the wheel. Are there examples where a programme/delivery method have worked well that could be replicated within your work?
How do you know what you are planning will fit within the partnership, preventing replication?
examples of available resources
Please find below some resources to support your work within the West of England. These are examples but do not include an exhaustive list.