a-z of sport:
Swimming
Swimming is as much a recreational activity as it is an elite sport. Hundreds of thousands of people in the UK use swimming as a way to keep fit, relax and have fun.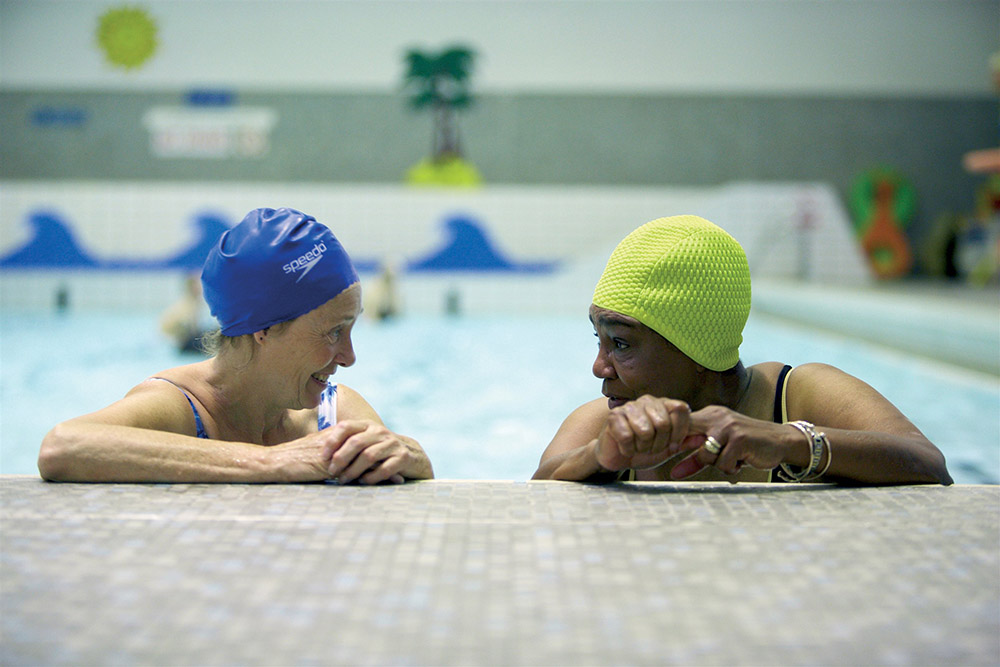 Swimming is one of the nation's most popular activities; it really is for anyone and everyone. Swimming is an excellent form of exercise, using every muscle group as well as boosting both your aerobic and anaerobic fitness - depending how fast you swim! From learning to swim to taking part in elite competitions, anyone can enjoy being in the water.
Due to the density of the human body being very similar to that of water, the body is supported by the water meaning less stress is placed on joints and bones. Therefore, swimming is frequently used as an exercise in rehabilitation after injuries and is suitable for all ages. Swimming Clubs and Leisure Centres throughout the UK offer Para-Swimming sessions for all levels of disabilities.
Water Polo is an intense sport where athletes are submerged in deep water where they can only swim above the surface. Think of it as a combination between soccer and basketball, but in a pool! The object of the game is to outscore your opponent. Players will do this by passing the ball among their teammates, across the pool, and into the opposing team's goal. It is a popular sport in high schools, universities, and even in the Olympic Games. It is vigorous, entertaining, and extremely fun to participate in. The Swim England Water Polo Hub has useful information about how you can get started and find your nearest club.
Synchronised Swimming routines are essentially a series of athletic movements performed in water and choreographed to music. There are a huge range of synchronised swimming moves used by swimmers to impress the judges. To find out more about the sport and how you can find a local club, visit the Swim England Synchronised Swimming Hub.
Wesport works alongside the National Governing Bodies of sport to provide information about swimming, water polo and synchronised swimming opportunities in the West of England. Swim England  is the best place to start if you want to start swimming; their website has information on how to find your nearest swimming pool/club, how to improve your swimming technique and even tips on healthy eating.