13th August 2019
The West of England Mixed Netball Champions 2019 have been crowned!
Returning for its 5th year we were delighted that the rain held off to ensure we could crown a team the West of England mixed netball champions for 2019!
As always our most popular Workplace Competition; Wesport saw 16 teams from 13 businesses across the West of England compete to win the 2019 tournament. We awarded 1 trophy and ten shiny medals to the Green Giants team who were playing for Lloyds Banking Group. A huge thank you to all the teams for entering and making it a fun event as usual, and of course thank you to our umpires who did a fantastic job on the night. 
The top 3 finishers were:
1st – Green Giants from Lloyds Banking Group
2nd – Medside Massive from Bristol Royal Infirmary
3rd – CURO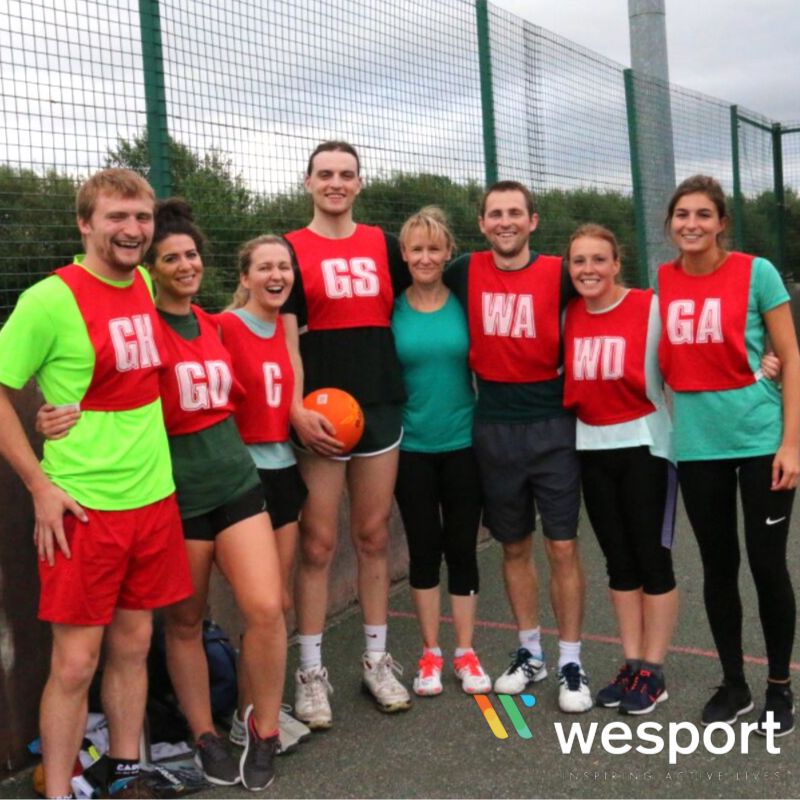 Wesport run a competition calendar of activities throughout the year as part of our Active Workplaces programme. We aim to support organisations to access physical activity and help to reduce the amount of time people spend sedentary at their desks.  If you would like to learn more and see what support you can access, please click here
All of our Active Workplace competitions are run in partnership or are led by local community clubs or providers. We want every competition we run to lead to an opportunity for teams to access more sport and physical activity on a regular basis. As mixed netball is rare to find, we have been using England Netball's activity finder to help support teams to find more opportunities to play.
The final instalment of our summer calendar is Disc Golf hosted by Catch the Spirit based at Ashton Court:
Date – Thursday 5th September
Time – 6 – 8pm
Teams – minimum of 4 maximum of 6
Venue – Ashton Court Estate, Abbots Leigh Road, Bristol
For more information and to enter a team, please click here
Stay tuned by signing up to our Active Workplaces newsletter here – we will be announcing the Autumn / Winter competition calendar next month!
If you have any burning desires for a particular sport to be included in the new calendar, please don't hesitate to get in touch with us; we love hearing your ideas! 
Check out all the action shots from the night here!