12th February 2019
Wesport Active Workplaces Badminton Competition February 2019
getting active
mental health
active workplaces
The Wesport Active Workplaces Badminton Competition took place on Thursday 7th February. This was a fiercely contested competition which saw teams from Inside Asia, Osborne Clarke, Civil Service, Soil Association and Alliance Homes Group compete to become champions.
After 4 rounds of doubles the results were:
1st place – Osborne Clarke 2
2nd place – Soil Association A
3rd place – ABC Alliance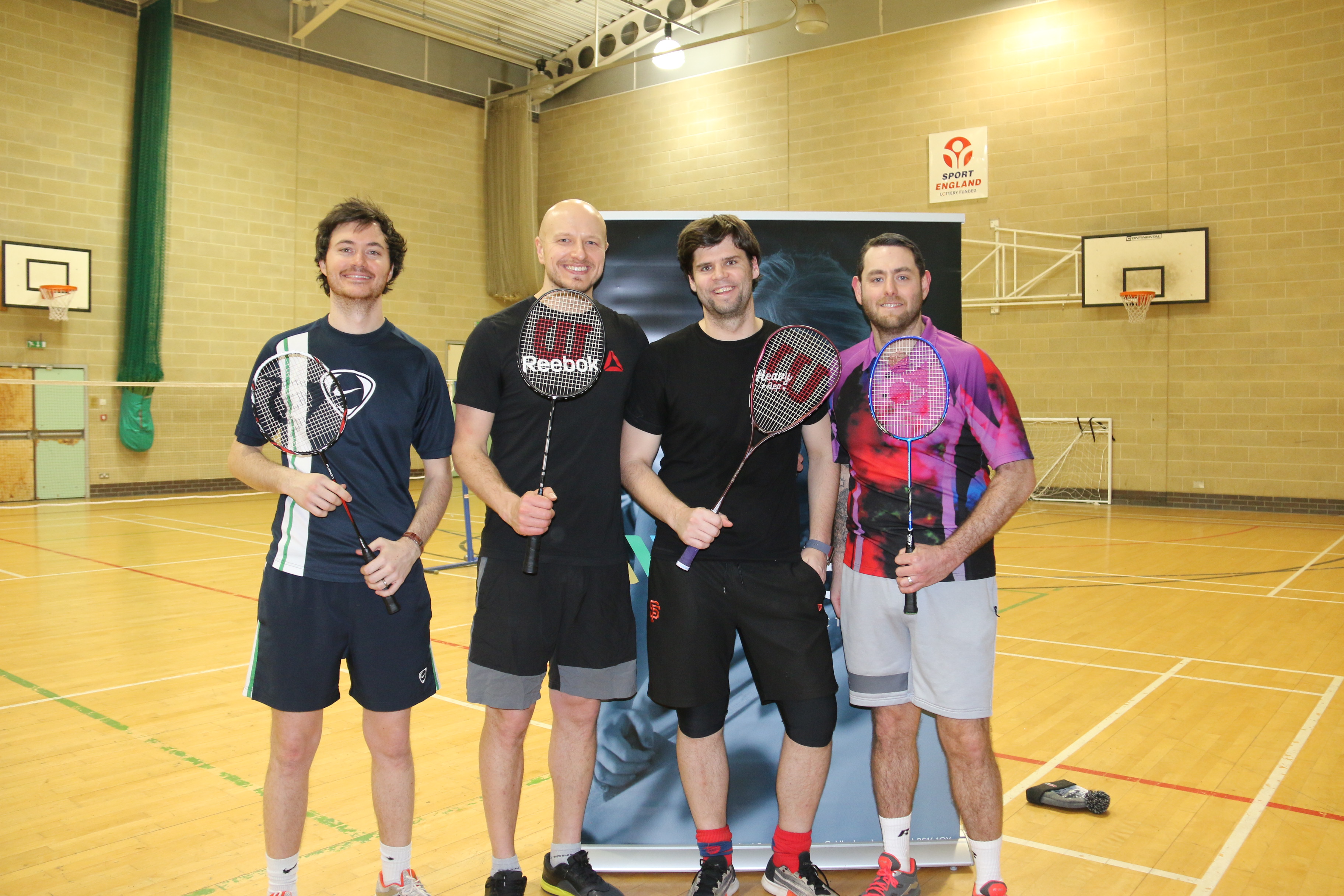 This was a fantastic competition and played in a friendly manner enjoyed by all. We thank all the teams that attended, and thank Harriet Mortimer who came along on behalf of Badminton England to support the event and signpost teams to more opportunities. To play competitively, Bristol Badminton Social Series is continuing on Sunday 10th March, 2-6pm at Kingsdown Leisure Centre. A fun round-robin tournament of Ladies and Men's Doubles, played with plastic shuttles. You are eligible to play if you're over 18 and don't play in any Club teams that play in the Leagues. Sign up online at www.badmintonengland.co.uk/socialseries and please contact Harriet if you have any questions on hmortimercoaching@hotmail.com.
Wesport work with colleagues from Badminton England the National Governing Body of Sport for Badminton in England to help support participation locally. Check out the links below to see how you can get involved:
Discover Badminton Search Tool

 click here 

this handy link allows players to search for courts, clubs, social programmes and coaches.
Avon Badminton Association's Club Directory - take a look

here

 at this handy list of local clubs and the venues they operate from.
The next Badminton instalment as part of the Active Workplaces programme is coming up in May 2019, so save the date and get ready for round 2! To enter a team into the competition on the 15th of May please click here.
Our next Active Workplaces competition is Dodgeball on the 23rd April and we have 1 team space left. To make sure that you don't miss out, enter your team here.