1st May 2020
Park Yoga goes Virtual
getting active
active community
Grab a yoga mat, towel or blanket and join us from your own home with Virtual Park Yoga.
Park Yoga are launching virtual sessions starting this Sunday 3rd May.
How can I get involved?
When? Every Sunday at 9.30am from 3rd May
Where? Live on Facebook (Nailsea link) and (Bristol link)
Sessions will remain on social media for you to access at a later time and date, and will remain on our website for one week.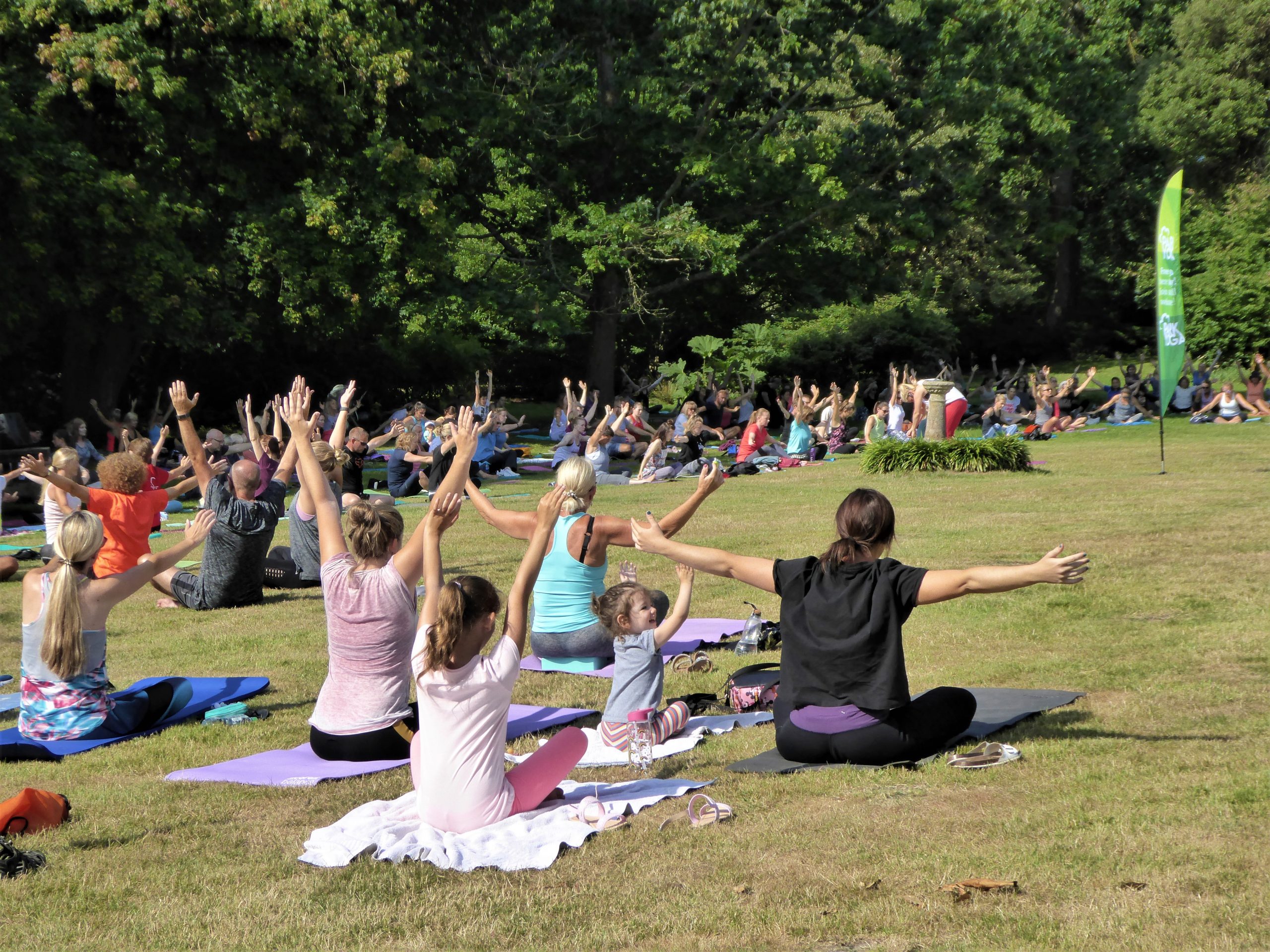 Park Yoga is a charity that provides free outdoor yoga sessions around the UK. The weekly sessions usually run throughout the summer for people of all ages, backgrounds and abilities. We aim to encourage people to take part in activities outdoors which are good for their health and wellbeing.
Just like our events; the virtual sessions are FREE, everyone is invited (including children, dogs and cats!) and all abilities are welcome. If you are looking to experience yoga for the first time, try a new class or just enjoy practicing in natural surroundings (garden or living room) then Park Yoga is for you.
We have three local parks getting involved in The West of England and you can join any of them! St George Park Bristol, Millennium Park Nailsea and Victoria Park Bath.
Join the Facebook page links below to access the free virtual classes streaming every Sunday from this weekend.
Due to the COVID 19 situation there are NO CLASSES IN THE PARK.  As soon as we're allowed we will be offering these FREE sessions in St George Park - Bristol and Millennium Park Nailsea every Sunday morning, and we will inform you when these start. Until then, we look forward to seeing you at one of our online sessions.