13th November 2019
Gloucestershire Cricket launch Charity Partner Programme
Gloucestershire Cricket has today launched its first ever charity partner programme with a view to finding three different charitable organisations to work with in its 150th anniversary year.  
The charity partnership programme seeks to embed the Club further into its local communities, and as such hopes to appeal to a range of charities and groups in the application process.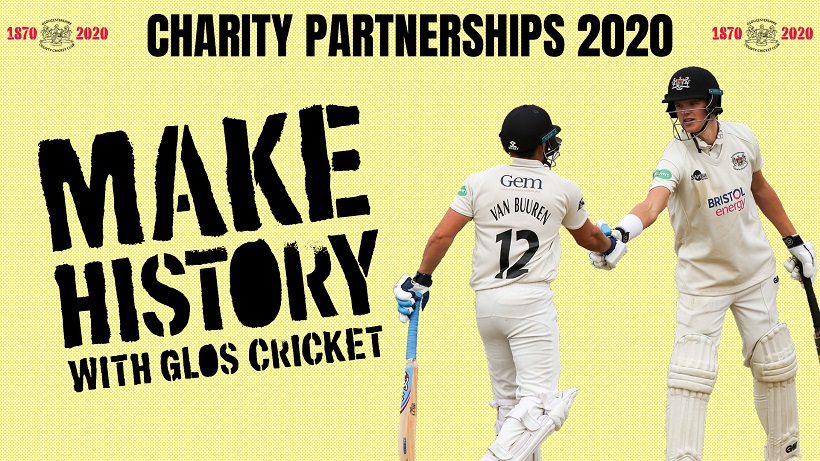 Three different partnerships are on offer for charitable organisations: one based within a one-mile radius of the Club, one Bristol-centred and one covering the whole of the county of Gloucestershire.
Each charity partner will be entitled to an attractive package including numerous benefits aimed at increasing the charity's profile and giving opportunities to generate revenue and support those who work and volunteer for the charity. No prerequisites or previous links to the Club are necessary to apply; likewise, there will be no financial implications for the chosen charities.
Club CEO Will Brown said: "Gloucestershire Cricket is very excited about the prospect of these new charity partnerships, which we hope will create more awareness for great causes local to us. Whilst having a longstanding focus in helping a range of charitable organisations, this is the first time the Club has sought to work with the third sector in this collaborative and enhanced way.
There are so many incredible charities doing great work across our county, and in our special 150th anniversary year, the Club hopes to work with three chosen organisations to really help to shine the spotlight on some of this inspiring work. We're very keen to hear from as broad a range of charities in our communities as possible and look forward to making an impactful and positive contribution to some worthy causes next year."
Gloucestershire Cricket have recently seen tremendous success partnering with Bristol based charity Grief Encounter. The charity, which supports bereaved children and their families, saw thousands donated through various raffles, bucket collections and shirt sales while spreading awareness at the ground during an August T20 fixture.
The County Cricket Club has enjoyed a stellar 2019, securing promotion to Division One of the County Championship and performing with much success in the limited overs formats. For its 150th anniversary next year, the Club – based at the Bristol County Ground – can also look forward to hosting a much-anticipated England v Australia Men's One Day International, and top-class women's cricket in the form of the inaugural Hundred competition.
More information, including how to apply to become a charity partner of Gloucestershire Cricket, can be found by clicking the blue button!