1st June 2020
Bristol Refugee Festival 2020
Bristol Refugee Festival announces a digital programme to connect communities
Bristol Refugee Festival returns on 15 – 21 June 2020 to bring together communities across Bristol to celebrate and value the contribution of refugee and asylum seekers to the city. This year's programme theme is 'imagine' and communities in Bristol are invited to get creative and 'imagine a world where...' by writing a poem, song, story or drawing a picture to display at home in their windows and to share these using #ImagineBristol.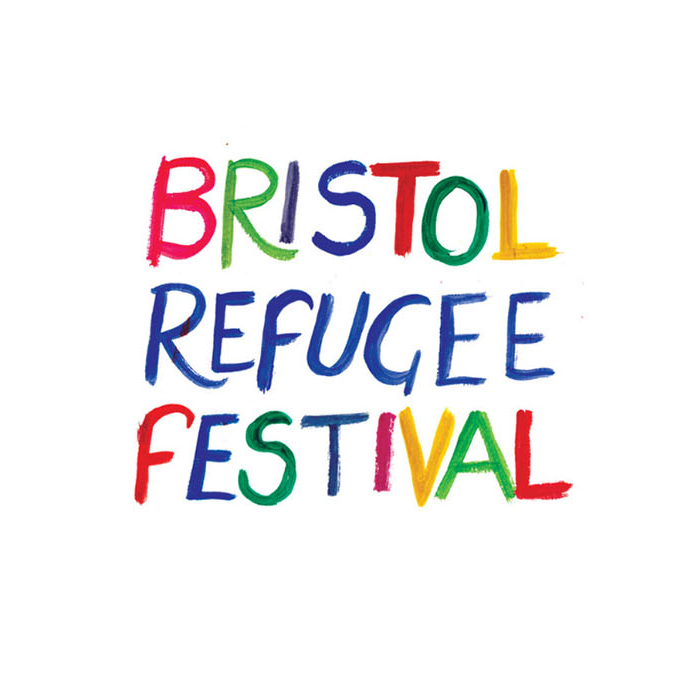 Adapting to the current situation, Bristol Refugee Festival #BRF2020 has produced a digital programme with additional events likely to take place later in the year.
Jules Olsen, Bristol Refugee Festival Director commented: ​"We felt that now more than ever it was important to stay connected, to support each other and to share the incredible ways that people have helped each other in these unprecedented times. We hope the theme of 'Imagine' will connect with many who are also having to imagine new ways of living." 
The much-loved Queens Square live music event will now become 'Celebrating Sanctuary at Home' featuring recorded performances by refugee musicians. Artists include the Congolese drumming group Servo & Family, Kurdish saz player Dijwar Khalil, the oud duo Nabra, and the master kora player Moussa Kouyate with his band.
Three specially animated short stories based on the themes of discovery, solidarity, and generosity will enliven audiences. Created by Finding Words, the writers are all asylum seekers and refugees who have met regularly since 2019, supported by Freedom from Torture Bristol, to engage in creative writing and storytelling.
Bristol Refugee Festival is also partnering with sports charity Wesport to produce activity packs with simple and fun ways to get involved during the festival. The #MoveCreateImagine pack includes some basic sports equipment, daily physical activity challenges, bingo cards and word searches. Bristol's Aid Box Community will deliver 300 activity packs to the city's most vulnerable refugees and asylum seekers to ensure those without online access at home can still connect with the festival.
With over 25 events, many featuring or led by Bristol based refugees & asylum seekers the festival programme includes a range of events suitable for all ages. Ranging from interactive virtual cookalong by Migrateful; a film and Q & A with Bristol Refugee Rights Voice project, screening of '​A Strange New Space'​ by​ children's theatre specialist Tessa Bide; a performance by the Fantasy Orchestra of songs shared by refugees, an online art exhibition 'Imagine the City' by Bristol Refugee Artist Collective and UWE Art & Design Students; a dance event with Refugee Women of Bristol, online yoga classes and much more.
This year a special Bristol Refugee Festival episode of The Held in Common podcast created by storyteller Polly Tisdall for The Network Bristol will feature positive stories of refugee and host communities helping each other during this crisis.
The full programme of events is available at​ ​www.bristolrefugeefestival.org
Bristol Refugee Festival takes place during national Refugee Week, a UK wide festival celebrating the contributions, creativity and resilience of refugees.
Bristol Refugee Festival will encourage attendees to donate to ​Borderlands community fundraising appeal for refugees affected by COVID 19.
Bristol Refugee Festival is funded by Bristol City Council, National Lottery Community Fund and Arts Council England.