6th April 2020
Having a healthy mind is just as important as a healthy body
mental health
Moving doesn't just improve our physical wellbeing, it also has important benefits for our mental health. Whilst the world may seem an overwhelming place at the moment, we must remember to look after ourselves as a whole: that includes listening to what our body and our minds need in that moment. We must then be able to bring our whole self to work.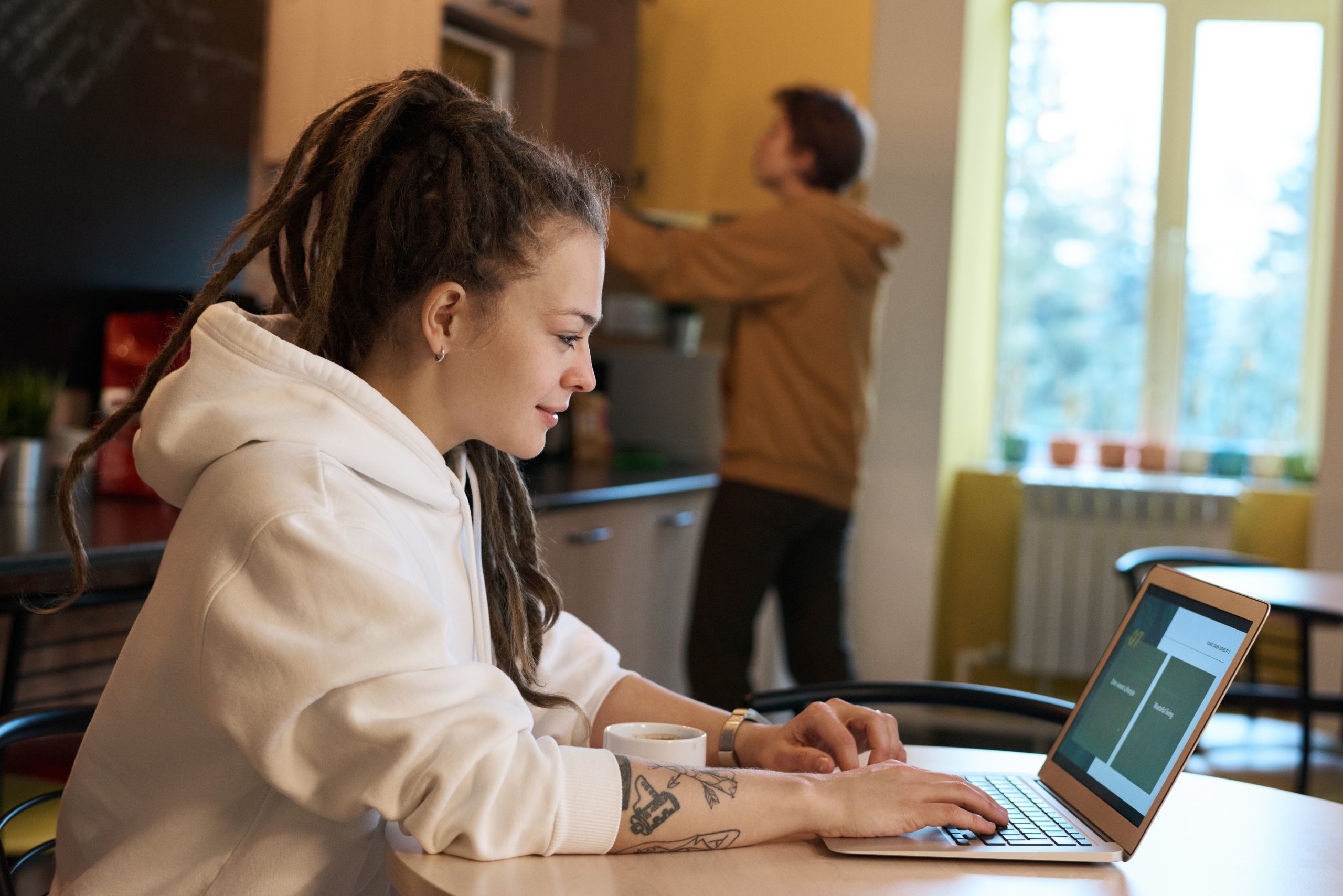 Mental Health England have started the My Whole Self campaign which highlights that when we are able to be our whole self, we work better together and build deeper connections with others. This benefits the individual as well as the business! They have a great resource with some simple tips to follow to improve your mental wellbeing whilst working remotely. You can access them here. Please share this resource with your employees or colleagues, it's more important than ever to feel connected with colleagues and avoid the feeling of isolation.
"As more organisations switch to remote working, these human connections are more vital than ever. Working from home can feel isolating, so if your organisation is working remotely, My Whole Self is a great way to strengthen your virtual relationships."
Some other top tips from us to help keep your whole self healthy whilst working from home:
Standing meetings can still work virtually! Why not make your phone calls standing up or whilst walking around the house. This can help get our brain moving as well as our bodies!
Schedule time in the day for some movement. Why not use the time you would usually take to commute to work to go for a walk or jog nearby. Please just ensure you are following government guidelines for social distancing in public spaces, found here
If you aren't able to go outside, there are many videos and classes on youtube you could try. And the best part is, they're free! Some of our recommendations include:
-Joe Wicks (The Body Coach) has some great HIIT (high intensity interval training) videos you can follow to get your heart rate up.
-Yoga with Adrienne- Adrienne has loads of great videos for practising yoga, whether you're a beginner or have done some yoga before. Why not try completing her 30 day challenge with someone in your household?
-Alice Liveing- Alice is a personal trainer- on her youtube channel there are some simple home workouts you could try, or maybe follow one of her stretching sessions to wind down.
Make sure you tag us @WesportAP and use the hashtag #StayInWorkOut, we would love to see what you have been doing at home, and you may inspire others to try something new too. For more ideas, visit the #StayInWorkOut page
But if working out isn't what your body or mind is telling you it needs right now, that's okay too. With lots of new information and a change in routine, you may feel that now isn't the time to push yourself physically as well! Just make sure you are getting enough fresh air (opening the window still counts!) and moving when you can.
Try to speak out loud as much as possible during the day. Pick up the phone instead of sending an email, the person on the other end may be grateful for the conversation too.
If you are feeling overwhelmed or anxious, remember it's okay to take a break. Your employer understands that your mental health is important, and that this is a difficult time full of change for many.
Perhaps you could try some mindfulness or meditation techniques to settle the mind. The Headspace app has some free guided meditation clips to follow. The charity Mind also has some useful checklists here that may help.
If you are well and able to, have a look at what your local community is doing to help those most vulnerable. Could you offer some time to help volunteering? This may help combat the feelings of helplessness we can sometimes feel in situations outside of our control.
It's important to be able to switch off at the end of the working day and remember to separate your work from your personal life. Try to turn off your computer and work phone at the time you would normally leave the office, and have your workstation at home away from where you go to relax.
As well as regular movement, our bodies need nutritious food to keep healthy! Why not take the extra time indoors to learn some new recipes?