13th November 2019
Get Well Get On, Mental Health and Physical Activity Workshop
mental health
active workplaces
Wesport are partnering with Get Well Get On (GWGO) Bristol to deliver a brand new workshop – Physical Activity for Good Mental Health.
This FREE workshop is for employees at all levels of your organisation to gain support and advice to improve mental health and reduce stress through physical activity. If you are from a Bristol based small or medium sized business (less than 250 employees) you can attend this workshop for free.
We know the positive impacts being physically active can have on mental health as well as physical health and wellbeing. We spend over 60% of our waking day in our workplaces, depending on your role you may find yourself sat consistently for long periods of time. Wesport aim to support organisations to become Active Workplaces, this doesn't mean you all sign up to run a marathon it means breaking up sedentary behaviour in your working day by simply moving more.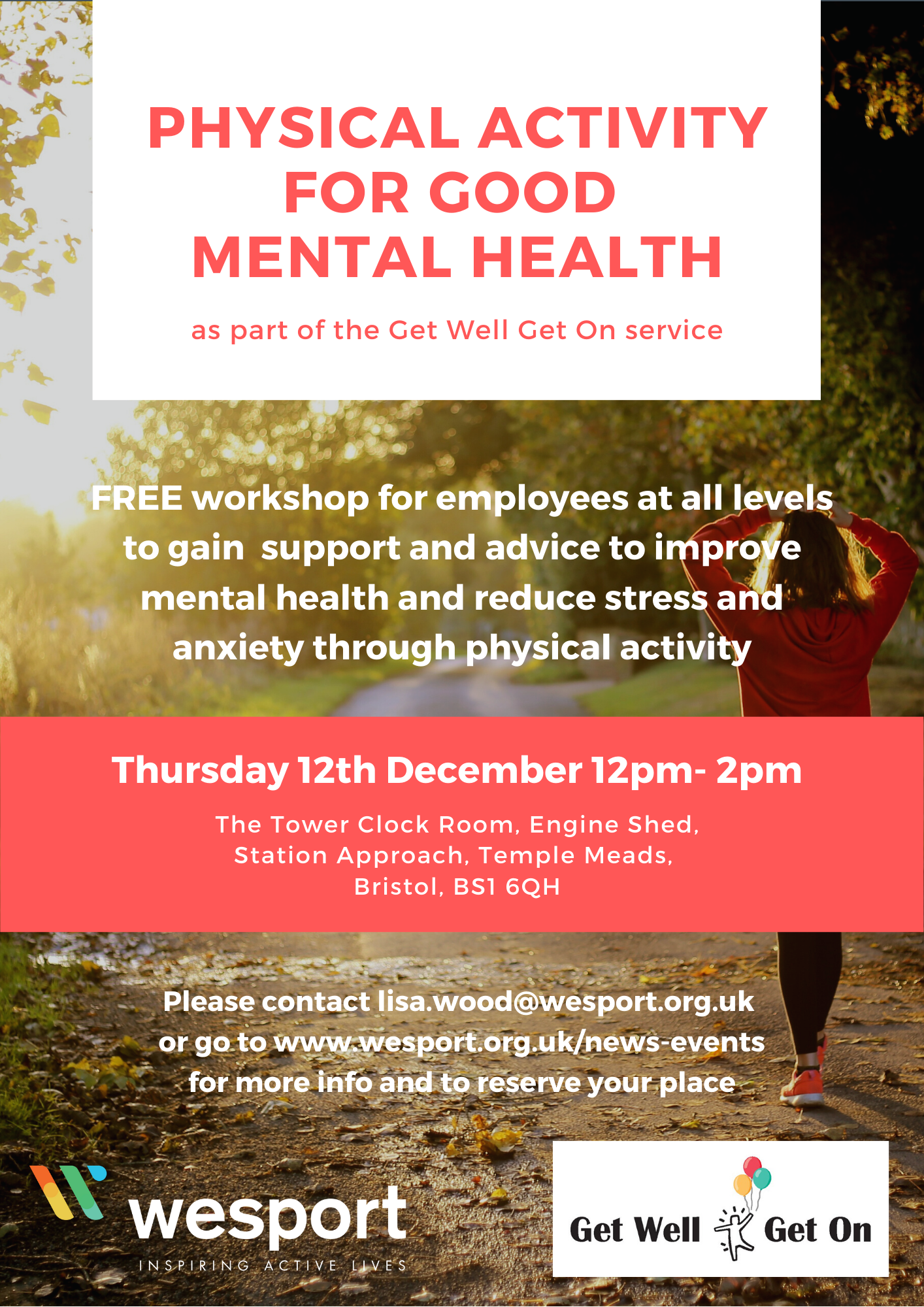 GWGO are funded by the Richmond Fellowship to support people to manage their health at work more effectively, support includes:
Offering advice on recommendations for reasonable adjustments to jobs or workplaces
Tackling long term sickness absence with effective return to work plans
Boosting productivity through promotion of healthy workplaces and general wellbeing
This workshop will be an explore through discussion, we aim for it to be interactive.
This workshop will aim to:
Increase your understanding of the benefits physical activity can have for good mental health
Give you easy options to help build physical activity into your working day
Provide links to local opportunities available in Bristol for your organisation to get involved in
To book your space contact Lisa via lisa.wood@wesport.org.uk