11th April 2019
2019 Inclusive Spring School Games
getting active
This Girl Can
active education
On Thursday 4th April we held our school sport inclusive games at the University of West England Centre For Sport. 21 schools took part, with over 100 local school children competing in a range of sports.
For only the second time county finals took place in New Age Kurling and Boccia, as well as an Open event in Sitting Volleyball. The events were run by local clubs, the Youth Sports Trust and Access Sport, supported by Young Sport Leaders from Kings Oak Academy, Warmley Park School and Downend School.
The School Games is a national Olympic and Paralympic legacy programme designed to provide a competitive school sport environment for local school children. Funded by Sport England and organised by Wesport and the local School Games Organisers, the School Games programme provides a competitive school sport structure and pathway for young people in the West of England.
Some of the highlights of the 2019 West of England Spring Inclusive School Games included:
Boccia:
After a close group stage with a 3 way tie in both groups, the route to the semi-finals was decided by goal difference. Westfield Primary vs Beacon Rise B battled it out in a close match, with Beacon Rise just edging it on the last end 2:3. Whilst Beacon Rise A reached victory over Barrs Court next door, this meant we had an all Beacon Rise final. Congratulations to Beacon Rise B (gold) and Beacon Rise A (silver). With Westfield battling to win another close match against Barrs Court, this time they were able to swing the result the other way 3:2. Final results Westfield (bronze), Barrs Court (fourth).
New Age Kurling:
New Age Kurling saw another close battle for the semi-finals with Fosseway A leading group A, followed closely by a three-way tie for second place with Mead Vale, Beacon Rise A and Culverhill. Mead Vale were able to progress through with the best goal difference.  Group B saw a two-way tie for first place between Beacon Rise B and Compass Point which would make for an interesting semi-final stage.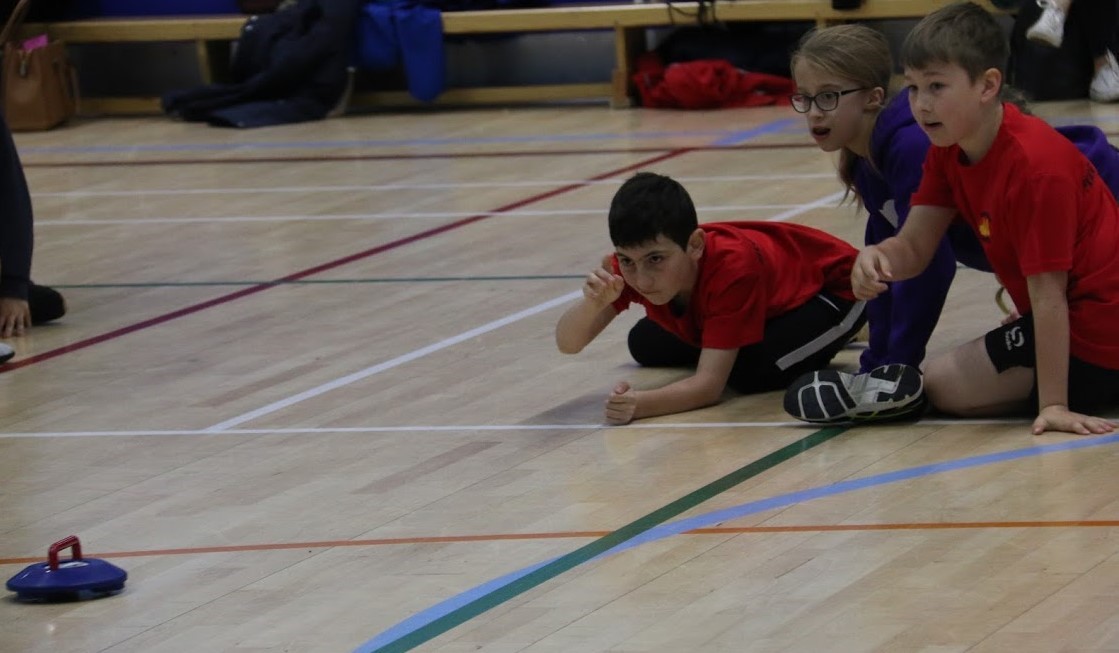 With Fosseway A going on to claim their spot in the final we waited to see who was going to hold their nerve in our second semi-final match between Mead Vale vs Beacon Rise B, the latter managing to win a close game 3 ends to 2. Congratulations to Beacon Rise B (gold), Fosseway A (silver), Compass Point and Mead Vale (joint bronze).
Sitting Volleyball:
A big congratulations to all three teams who competed in our open entry event. After what sounded like a fun and energetic warm up and skills session; teams went on to compete in
25 point Sitting Volleyball matches, where participants had to rotate court positions and learn all aspects of the game. Well done to The Park Primary (gold), Mead Vale (silver) and May Park (bronze) who all showed the true spirit of the School Games throughout.
To see all event photos please click here