13th November 2020
Sport England relaunch nationwide campaign to keep people active during new restrictions
Backed by £500,000 of National Lottery funding, the Government-supported Join the Movement campaign provides inspiration and trusted activity options for all ages and abilities.
Sports Minister says, "I urge everyone to 'Join the Movement' and get involved with Sport England's campaign, whether that's doing Couch to 5K in your local park, trying online yoga or a family YouTube workout – there really is something for everyone."
Some stars supporting the campaign and the call to keep active include Sir Geoff Hurst MBE, Sally Gunnell OBE, Anthea Turner and Candice Brown.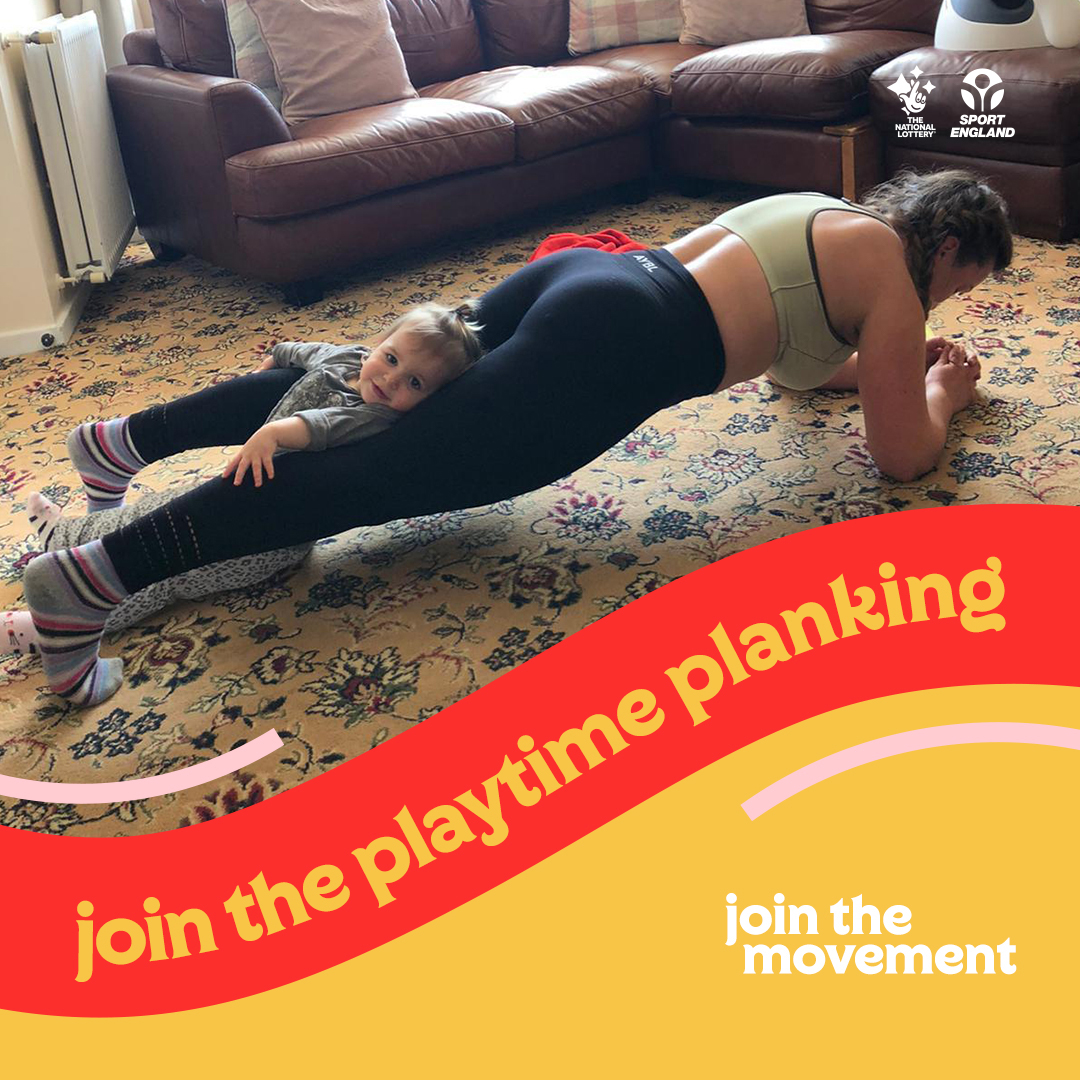 Sport England is bringing back the now award-winning national campaign Join the Movement to inspire people to stay and get active during the new national restrictions.
Keeping fit and healthy, mentally and physically, over the coming weeks has never been more important to fight back against this pandemic and help deal with the darker, colder days ahead when leaving our homes is more limited.
The 'Join the Movement' campaign, which benefits from National Lottery players who raise £30 million a week for good causes, offers fun and free ways to get active on its website – both indoors and outdoors.
There is a daily timetable of fitness activities and an extensive range of workout options from organisations such as the NHS, and popular fitness brands and influencers such as Les Mills on Demand, Joe Wicks (The Body Coach) and FiiT.  
Two weeks after the campaign launched in March, there were 678,000 visits to the campaign website and nearly 1 million people have downloaded the Couch to 5k app on the hub so far.
The relaunch will be supported by paid media with social and digital advertising. Celebrity support for Join the Movement today comes from Sally Gunnell OBE, Anthea Turner, Kirsty Gallacher, Lucy Wyndham-Read, Rachel Burford and Candice Brown, as well as Sir Geoff Hurst MBE, who said:
 "I have long championed the physical and mental health benefits of regular exercise and this lockdown I will doing my best to continue my routine, to stay as active as I possibility can. I'll be getting out the house every day for a 40-minute walk around my local park, as well as 20-minute Joe Wicks workout six days a week.  It doesn't matter how old you are, how fit you are or the equipment you have access to, there is an activity out there for everyone."
Join the Movement will be focusing on how much activity is still available during the restrictions, such as walking, cycling, running and a wealth of fitness and strength workouts. The Government restrictions apply no limit on the amount of time spent exercising outdoors, or the number of times during the day.  People are also okayed to get active with members of their household, or one person from another household - if they are social distancing, making exercise an opportunity to keep up the social interactions that are so valuable to our mental health.
Sport England's extensive research into the nation's relationship with activity has revealed that there is a strong sense of fatigue over the Covid-19 pandemic, and this is having a negative effect on motivation to be active, showing the campaign is needed more than ever.
People who are managing to be active say that they are motivated by the following tips and advice, which will be at the forefront of campaign messaging
Going at your own pace,
Making small incremental steps each day
Having someone to hold you accountable or checking in, and 
Celebrating your achievements. 
Sport England is asking the public to share social media images of the creative ways they're getting active to help inspire others by adding the social media handle @JointheMovement.
Tim Hollingsworth, Sport England's CEO, said: "We all recognise the new restrictions are a part of a much larger response required by the government because of the rise in infections but we are determined to support people to keep active by focusing on what we can do and not just on what we cannot. With running, cycling, walking and fitness still all possible, we're bringing back our campaign help people maintain their physical health and support their mental wellbeing."
Sports Minister Nigel Huddleston said: "As we head into a critical winter, we need to get the whole country match-fit to beat coronavirus. And just because we're living under new restrictions, that doesn't mean we can't stay active for the good of our mental and physical health. I urge everyone to 'Join the Movement' and get involved with Sport England's campaign, whether that's doing Couch to 5K in your local park, trying online yoga or a family YouTube workout – there really is something for everyone."