24th April 2020
Coronavirus and the West of England – A Voluntary and Community Sector Response
"Wesport's membership of the WoECSP has enabled us to contribute to the immediate challenges of the pandemic alongside our voluntary sector partners, and help articulate the role sport, its clubs, the workforce and its volunteers can play now, and as we move towards planning for the future. We are also working with our colleagues to amplify messages and ideas to help people in all circumstances to stay active and keep moving through this period, supporting their physical and mental health." Steve Nelson, CEO of Wesport.
The West of England Civil Society Partnership (WoECSP) has outlined the role that many Voluntary, Community and Social Enterprise (VCSE) sector organisations are playing in coordinated efforts to respond to coronavirus.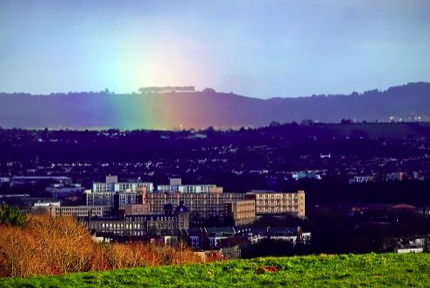 At this challenging time, the VCSE sector in Bristol, North Somerset and South Gloucestershire is working in partnership with:
Local authorities.
The NHS Clinical Commissioning Group.
Sirona care & health.
WoECSP is working with the following local organisations to reach and support communities and gather knowledge:
BS3 Community.
Knowle West Healthy Living Centre.
Southmead Development Trust.
Southern Brooks.
The Wellbeing Collective in North Somerset.
Wellspring Settlement.
Chris Head, Director of WoECSP, said:
"These local organisations will also use their Social Prescribing workers to make links into GP surgeries. Links will be made at this level to support the new and emerging mutual aid groups who will provide community and street-level volunteers.
"All of the voluntary sector partners are committed to working with and for their local communities in this difficult time and are proud to be part of the local response. By working with other local partners in health and care, we will all ensure that the voice and expertise of the VCSE sector is represented at every level."
The VCSE sector is being represented by Voscur, Voluntary Action North Somerset (VANS) and The Care Forum at the three incident control centres for coronavirus response in Bristol, North Somerset and South Gloucestershire.
The voice and insights of the wider VCSE sector are being channelled into strategic decisions by the WoECSP and its role in the Silver Command. 
WoECSP is a Community Interest Company, and its partners are The Care Forum, Voscur, Wesport, CVS South Gloucestershire, VANS, B&NES Third Sector Group (3SG) and West of England Rural Network. To see the full update from WoECSP, click here.