2021 Virtual Spring School Games
Welcome to the West of England Spring School Games Virtual Challenge hosted by our Young Leaders from Ashton Park School!
The virtual challenge was developed in association with your School Game Organisers (SGO) and is an activity that you can do in your home or at school.  It gives you the chance to reflect on what you like, or the personal skills needed when taking part in sport and physical activity, or even how you have adapted and overcome the past 12months during the pandemic to keep you and your family active!
You will be taking part with other children across B&NES, Bristol, South Gloucestershire and North Somerset and it's a chance to show us your personal best!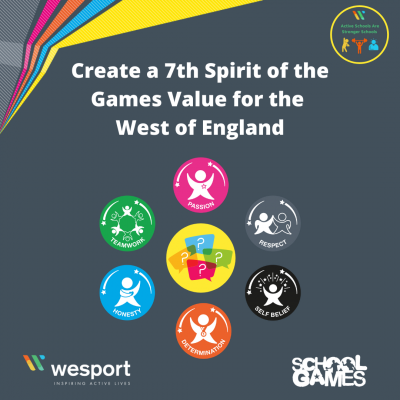 Our Young Leaders will demonstrate the challenge and let you know the guidelines.  All you need to do is get creative!  Your school will choose a winner to send in to their SGO by 6.00pm on Friday 14th May.  Each SGO will judge their area winner to submit to Wesport's judging panel!   Click here for your SGO's entry email.
The creative design challenge will be open for 4 weeks and you will be able to download your own Spirit of the Games certificate for taking part.  We are always looking for the School Game values to be a part of your learning in all that you do!  These are; Passion, Determination, Self-belief, Respect, Honesty and Teamwork.  What would your new spirit of the games value look like?!
Please see our T+C's below and event overview document  for full details and entry process.  We would love to see any of your schools creative process for this challenge either in the classroom or out on the playground!  Tag us on Social Media @WesportAP #WesportVirtualGames to be entered into our prize draw!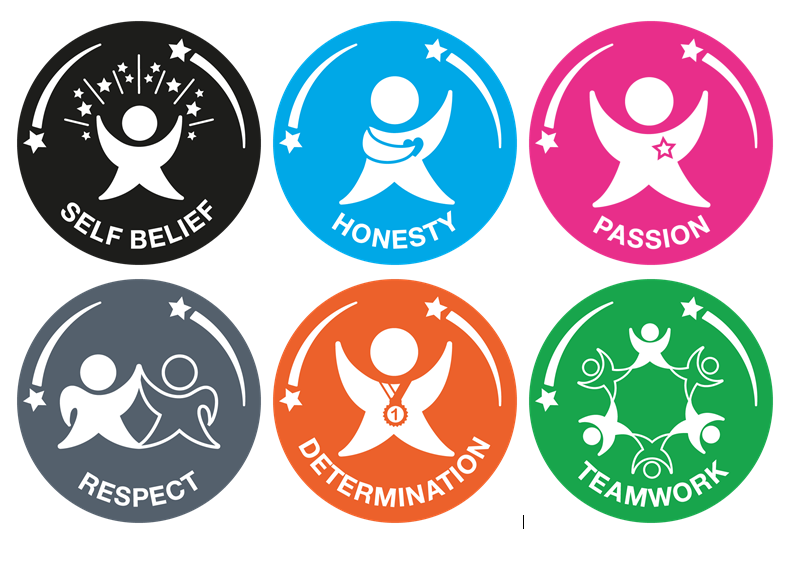 Celebration Video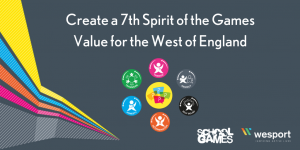 Coming on the 19th May!
Terms and Conditions
The competition organiser is The West of England Sports Trust (Wesport) who are based at University of the West of England, Coldharbour Lane, Bristol, BS16 1QY.
The competition is open to any child (aged between 5 and 16) who attends school in, B&NES, Bristol, North Somerset and South Gloucestershire.  Parental/ Guardian/ Carer permission must be sought to enter the Virtual Summer School Games.
To enter, send your schools representative pupils picture and description to your SGO (make sure each entry includes the child's first name, year group and school).  
The closing date of the challenge will be 6pm Friday 14th May 2021. No entries will be considered after this closing date but can still be submitted.  Only entries with the details from point 3 above included and sent to their SGO will be judged for submission.  Any entries sent direct to Wesport will not be counted.

Wesport

and School Game Organisers will judge all entries and their decision will be final. No appeals process will be in place.  West of England schools will be invited to vote on the primary and secondary school winning designs to decide the overall 7th School Game Value winner for the West of England School Games.
All participants can download their Spirit of the Games certificate from the Virtual Spring School Games webpage.
No footage will be shared on social media without the consent of the parent/guardian. This will be obtained through the entry process and consent will not be assumed.
Participants agree to the use of their first name and school in any publicity material, as well as their entry. Any personal data relating to the School Game Value winners or any other entrants will be used solely in accordance with current [UK] data protection legislation and will not be disclosed to a third party without the entrant's prior consent. 
Wesport reserve the right to terminate the competition if circumstances arise that are out of our control.
By entering this competition the parent/guardian or teacher is agreeing to be bound by the terms and conditions.
Terms and Conditions
Please use the #WesportVirtualGames when sharing your creative challenge on Twitter, Facebook or Instagram (@WesportAP).